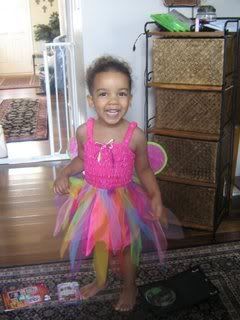 No, this isn't our costume, but it sure is adorable isn't it? She loves fairies.
I'm not sure what she should be for Halloween this year. Disney princess? Elmo? What? HELP.ME.
I don't want to buy a costume at the last minute like I have done for every Halloween since she was born.
Okay, this is just her THIRD Halloween, and she doesn't even know about it, but still.
P.S. I know how to upload pictures to the blog, so get readyyyy!